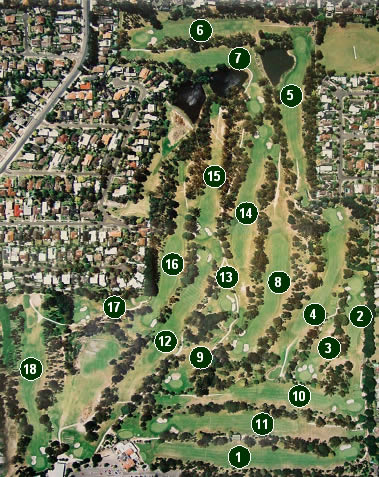 Introduction
The course is in a lovely woodland setting where birdlife abounds and you might see an occasional fox in the late afternoon.
Although it is not long by todays standards, the course provides a real test of the golfers range of shots. The landscape is undulating and you will be asked to play the ball from a variety of sloping lies.
Most fairways are bounded by trees so there is a reward for an accurate shot off the tee. The greens also reward accurate shots - only one green does not have bunkering and you can be faced with a challenging putt if you leave yourself too far above the flag.
In short, a wonderful golf course on which you need to earn a good score.